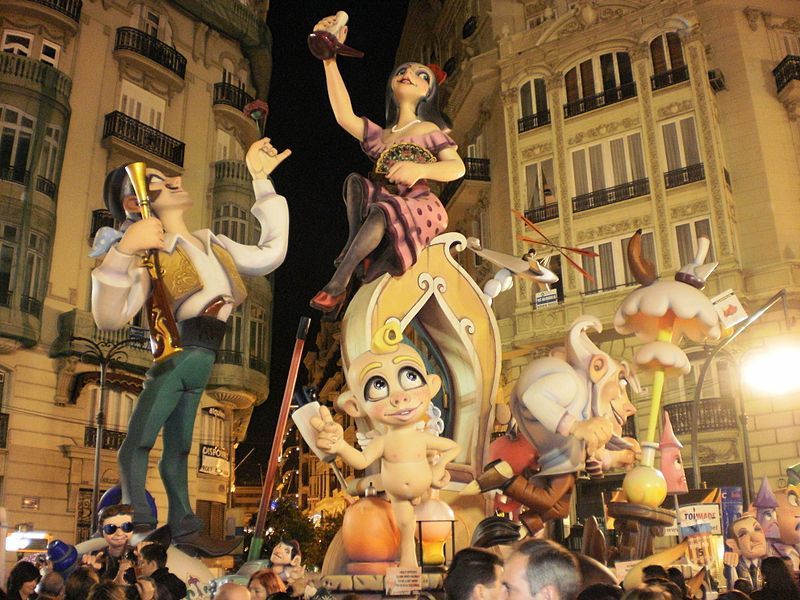 Fallas – typical Spanish Spring Festival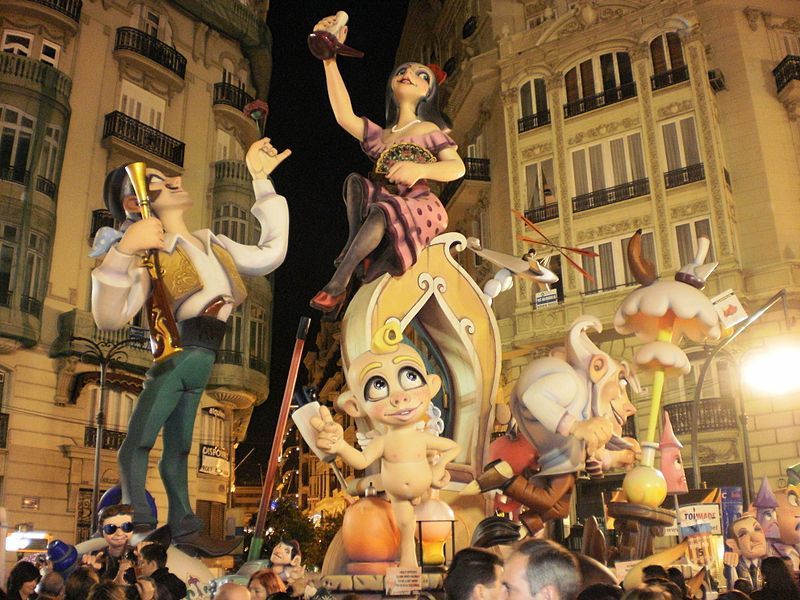 4.2.16, CH: While in Central Europe, the ice men still join hands, starts at the Costa Blanca already the preparations for the annual spring festival. The Fallas are considered as a gigantic spectacle that takes place every year from 15 to 19 March onwards the Costa Blanca. Figures and sculptures made of cardboard are the highlight of this festival. They are set on fire on the last day of the Falla, accompanied by thunder, firecrackers and other fireworks. What has become for the locals on the Costa Blanca a important tradition, is a unique attraction that exist nowhere else in Spain for tourists. A festival that lasts for five days and nights and aims to drive away evil spirits.
The Fallas, which are paper mache figures sometimes up to 20 meters high and decorated during these days the streets of the city. As one can conclude the preparations begin much earlier. In more complex work, the figures are prepared and decorated to be flared ultimately as the highlight of the festival. Only the most beautiful figure will be retained and awarded.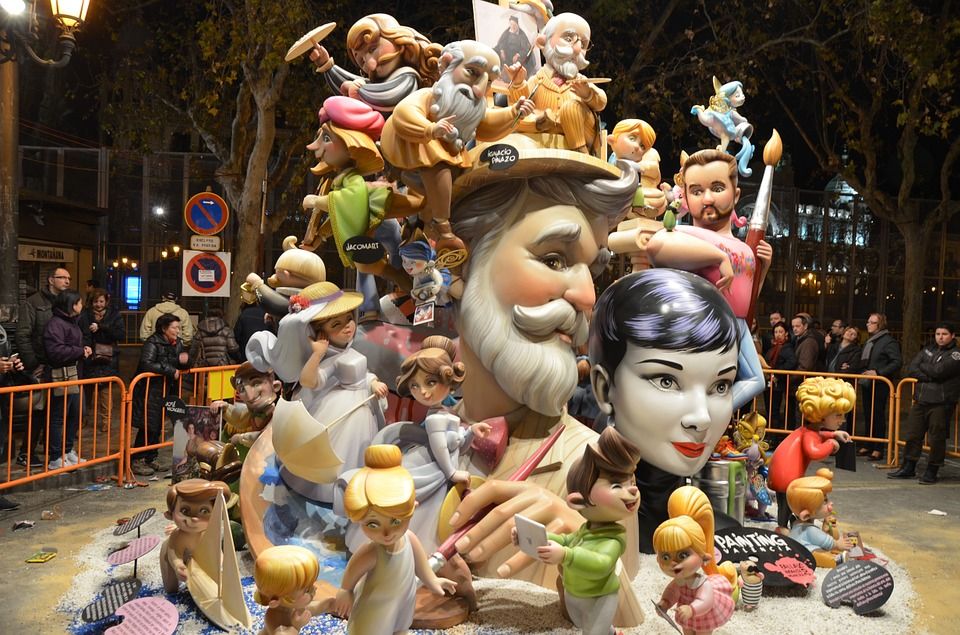 Anyone who has experienced the Fallas once, doesn t want to miss the next year. So why not choose the Costa Blanca as a holiday home or a second home and spend the best days of the year here? From luxury villas to simple apartments , many properties are waiting on the Costa Blanca for their new owners (for example www.real-estate-altea.com). Especially in early March offers the Costa Blanca with its mild climate, a heated alternative to dim and dank winter weather in UK country and is ideal for short breaks as well as for longer stays.