Your Estate Agent in Altea, Costa Blanca
Clemens Hoffmann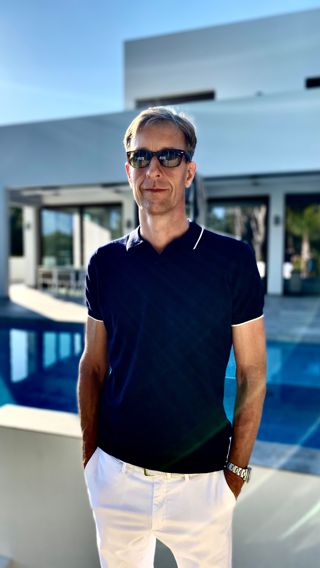 Real Estate Altea.com offers its international customers a wide range of luxury villas, houses and  fincas as well as apartments in Altea and the Costa Blanca region of Spain.
Clemens Hoffmann, M.A., born 1969 in Germany, is working since 2003 as a property consultant in Altea - Costa Blanca north and has an excellent knowledge of the area and the real estate market in Altea and the Costa Blanca.
As a service-oriented real estate office, we are far more than just the pure mediator of a property. Real Estate Altea offers you the best service - a professional, friendly and personal assistance, tailor-made for your specific requirements around property in Spain. With our team of experts, consisting out of Property experts, Arquitects, Lawyers, craftsman etc. we provide you a full service.
For houses buyers we offer to do the complete research to find the best property, independent if you are looking for an apartment, villa, country house or luxury villa.  We give you professional advice and consultancy for the area and its locations, legal  and technical aspects, construction. Apartments, Villas, Fincas, Luxury villas.
We coordinate the viewing trips and work together with all major real estate agencies in the area, to make sure that you have access to everything available on the market. ...and we go the extra mile for you.
In the last 10 years we have achieved a top reputation within the local market and we continue to give the best we can for our clients. Our approach is to succeed your expectations, also after having purchased with us. The change of the names with suppliers like water company, electricity supply, community and town hall we do for you after the notary. For this service we don`t charge any extra. Contact us with your specific requirements and we will start working for you. - Call us or send us an e mail.